---
The research provides you with information: Who to blame, what to do, and What actions do you have to avoid?
During the research, we find out who is behind a particular website or article, methods you can use to remove information, alternative ways of problem-solving, and what the risks stay behind each method. The client is provided with the information in form of a structured report.
When Report is The Best Option?
The external challenges or the unscrupulous practices of third parties or colleagues can cause problems. Therefore, businesses need reliable data to make informed and well-thought-out decisions.
The research will be suitable if:
★ you need a precise plan to counter an information threat, with estimated risks and possible methods of solving the problem;
★ you need to detect a malicious data source and intermediate links contributing to its spread;
★ the reasons for negative information about a company or a person are unknown;
★ there is no time or resources to carry out research by yourself;
★ you need to gather information anonymously;
★ the business seeks to avoid future risks.
Advantages of Methods Used by Reputation America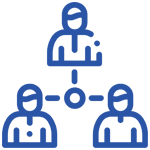 Clear data
We will provide a timescale, budget and a particular action plan to deal with the situation.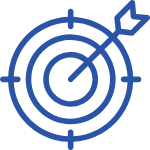 Disclose the source
What caused the problem – external reasons or a third party?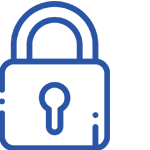 Security
The problem source will never know about the research and its initiators.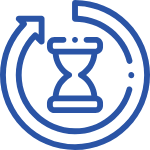 Step-by-step approach
If you've got enough information, the project can be completed.
Your Report is Unique
We will form the research according to your goals. Instead of a typical market solution with "non-working" sections added to boost the volume, you will get a user guide that you can use without special training.

Research is a flexible tool formed in compliance with the client's goals. If we've encountered multiple sources of problems, the corresponding section will take up a larger volume. If you can remove some unwanted mentions by yourself, the recommendation part will increase.

Every budget point is justified, and the pricing is transparent. You know what each dollar will go towards and what benefits it will generate.

We will suggest measures for dealing with information threats: what you can do on your own and which ones will require third-party experts.

We will predict probable risks and tell you how to avoid them.
The research will show possibilities for safely removing unwanted information. You can do it yourself by following the instructions received or order us to take action, with a personal discount and a lifetime warranty.
Ian – Chief Product Officer
Five Research Stages
The method provides comprehensive data without risking your reputation. For this purpose, each case covers five stages:
1. Primary analysis. We analyze the available information and work on the factors that have affected the situation.
2. In-depth analysis. By collecting data from open sources, we detect the way the information has been spread and its first source.
3. Removal conditions. We make test runs that are not related to the client to find out possible options to solve the problem. If necessary, we assess the prospects of using the information obtained as an evidence base.
4. Risk estimation. We test two to five methods to deal with the situation and choose the most secure ones. During all operations, the client's identity remains confidential.
5. Reporting. We include additional information that will show you the overall picture. We work out guidelines that will help you avoid appearing any negative information in the future.
What does Report Include?
The report itself includes three parts: what we did with the content you gave us, actions we can recommend you to try, and the risk-prevention part, where we provide you with our recommendations which can help you to avoid conflict.
Actions we took:
Links analysis result:
List of contacts we found with the communication history and artifacts (links, screenshots) and results of our conversations.

List of filtered and double-checked contacts, including channels which potentially could help remove; contains communication history and results.
Actions you can take:
Legal solution: 

even in the most hopeless situations, you have a way to protect your rights to remove the content through the court. Such cases as personal data protection, defamation cases, confidentiality violation, copyrights, etc. often have a chance to be removed by a court order. This part contains recommendations of basis to sue (if they contain).

We analyze and provide you with the information about cases when it's easier for you to make financial operations without our intervention and provide you with a piece of advice on how to do it.

Other ways of information removal on your own or ways of decreasing the impact of the information on your life or business; these ways are unique for all the projects.

Recommendations, how to live on with the negative information in case of failure, and how to protect yourself from this kind of situation in the future.
Actions we do not recommend trying:
List of dangerous methods, which you must not use in any cases. These may be the results of our investigations and contacts search: some of them are better not to contact so that they do not escalate the conflict; unsafe methods, which we don't recommend using at all. Of course, we will add the recommendations on which alternative methods are safe.
A factory had to deal with a negative outburst on various portals and review websites. The authors claimed that the business harmed the city's environment. The environmental issue is a sensitive topic, and the factory director was afraid that any negotiations with the citizens could only make the public angrier and would lead to further negative feedback on the Web.
We tracked down the sources of this negative information, and talked to the locals and unaffiliated individuals. This helped us to find the group of initiators of this information attack and determine their motivation. The factory director received a detailed report indicating the source of the matter. As a result, he understood that it was safe to work on the factory's reputation and that the locals weren't the source of the negative attack.
FAQs
You are not private investigators. Are your activities legal?
In the language of jurisprudence, the data provided is consulting and is the result of analyzing an array of digital information (including "digital traces") from publicly available web sources, using our proprietary methods for working with information (sampling, checking, structuring, processing).
In other words, our research is a consulting service, not a targeted collection of evidence for subsequent transfer to law enforcement agencies. The recording of information for the acquisition of evidential value is negotiated individually.
What determines the price and time of the research?
1. Websites. Researching a regional forum or federal media or TV channels is different. However, it will be easier to complete the task if we have dealt with the site before.
2. The time spent searching. We have a network of insiders, but sometimes this is not enough. In some cases, we need to find certain sources and get them to talk to find out valuable information.
3. Risks. Sometimes we spend more time on one control action, avoiding making the situation worse. Risk estimation helps to protect the client.
4. The number of news hooks. If the information has one source, the research will take less time, for example, if the reason for the negative feedback was a force majeure or the incompetence of a particular employee.
5. Depth of research. Sometimes, we need to understand the reasons for the appearance of negative information for others – to prevent future threats.
How do you remove information?
We use our removing technology. This is a set of techniques at the intersection of IT, anti-crisis PR, psychology, and law. The risk of conflict escalation is minimal, due to the legal approach and collaboration.
Knowledge of unwritten rules of online resources, a focus on the legal approach, and contacts with web resources make it possible for us to remove, hide or alter almost any content.
We know the points of contact and tools that motivate the author or the website to delete the information. We will not threaten or resort to hackers or DDoS attacks.