How Can Pre-Employment Screening Influence Your Career?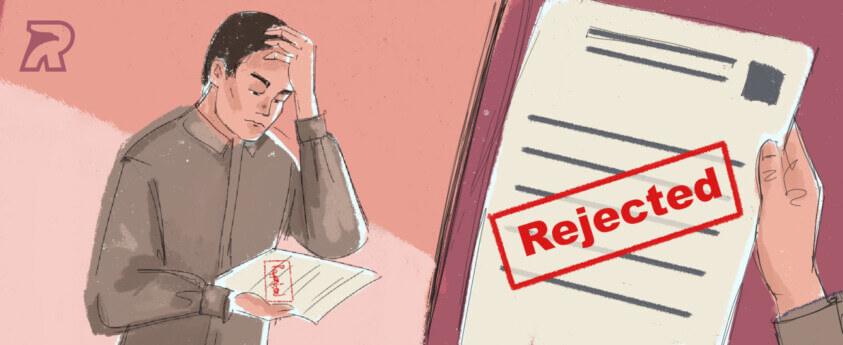 Knowing what your potential employer will look for and using that knowledge wisely to improve or remove harmful content can become your competitive edge and help you get the perfect job. 
Nowadays, finding an ideal job is a tricky task. The already high competition increased even more during the pandemic, posing even more obstacles on the way to a dream job. Besides, employers apply more and more requirements, which aren't limited to employees' hard and soft skills. Companies often run pre-employment screening to check if the candidate does not hide any unpleasant personal information or provide false data on their CV.
Submit a request to delete negative information
It's free, confidential, and without obligation
What Is Pre-Employment Screening?
Pre-employment screening is the process of verifying a candidate's background information, including their identity, education, employment, criminal and civil records, drug test results, and overall online sentiments.
A federal background check for employment helps the employer reveal if the candidate can suit the offered position. It helps to detect employees with negative professional backgrounds and eliminate the risks of wrong hiring that can disrupt corporate harmony and undermine productivity. Plus, it improves the company's safety.
Although certain online footprints may seem funny or unimportant, the hirer sees it differently. For example, UK-based HSBC bankers posted an inappropriate mock execution of a colleague and got fired over that. A former IAC PR executive, who posted a racist tweet while traveling to Africa, suffered the same fate.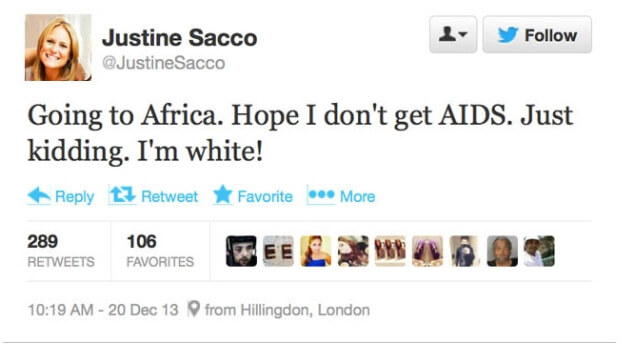 Both are likely to get rejected when applying for a new occupation in a reputable company if this information gets out.
Passing pre-employment screening can be crucial, as it may be the only thing to set you apart from competitors with similar skills but a poor online reputation. Thus, you need to make sure that your search results are clear and build the right impression.
Usually, an employment verification background check implies investigating:
Full name, address, contacts, social security number
Employment history
Educational background
Credit records and score
History of debt management
Criminal record
Motor vehicle reports
Medical data
Activity in social media
Screening for drug use and more.
Tips on Passing Pre-Employment Screening and Getting The Position
Passing pre-employment screening increases your chances of getting the job. It is of utmost importance for every candidate to check online reputation before even sending a CV and a cover letter to the company. Why so? It's an ideal chance to eliminate all the harmful information before your future employer might get to know it and ensure that you look your best online and your search results complement your solid reputation and professional expertise. Then, your further employment verification background check will run smoothly, and you will be confident about your online image.
Without a doubt, it is better and quicker to apply to a specific screening company and request them to perform a pre-employment screening or even a federal background check for employment for you. But if you want to do it yourself, here are a few ways on how to investigate your image on the world wide web.
Check the Sentiments of Search Results
To evaluate the sentiment of organic search results, use Google's incognito mode. Type in your name and check out the outcome. To get a better understanding, pick around ten sources and note all positive, negative, and neutral data. As a result, you will have a more or less clear picture of what your online appearance looks like and how it affects your reputation.
It is a perfect tool to quickly find out if you need to improve your online image. Besides, that check will help you detect outdated or harmful information that you might want to remove before applying for a particular job.
Check Your Social Media Appearance
We live in the digital age when social media basically reflects your personality, including character traits, interests, and lifestyle. If you plan to apply for a reputable position in a large global company, you cannot have a thoughtless profile, left alone with the data intimidating you as a professional. It can even cost you a job, and a high school math teacher who tweeted a lot of inappropriate content in her profile is a vivid example.
Check your criminal record
A criminal record can become an insurmountable obstacle to getting the desired post. Frequently employers refuse to consider a candidate with a poor record without going into detail. Those who aren't aware of the criminal record existence might not even understand why their application is rejected instantly.
To avoid such a scenario, run a special check at the state records, judicial data, or marshals' reports. Remember that sources can vary from one state to another.
You can always apply for help from a specialized background screening company that will assist you in calculating your reputational losses and providing advice on the improvement. It is not only faster and easier, but also delivers more accurate results with a further course of action.
How Can You Improve Your Reputation?
It often happens that a candidate can easily find harmful personal data, which employers might encounter on Google Search. However, if you have a negative online search result or discovered outdated content posted online that undermines your reputation, there is no need to give up.
We provide legal services for removing any unwanted information from the Search Results to help you increase your hiring chances and attract potential employers. We have deep knowledge and vast experience in the field, so we can solve even the trickiest and most challenging problems that involve harmful information, photos, and videos.
We encourage you to run your audit in advance so that there is time to improve your reputation and make your online image attractive for hiring companies. We'll help you prepare for pre-employment screening properly and pass it with excellence.