How to Remove Negative Feedback on EBay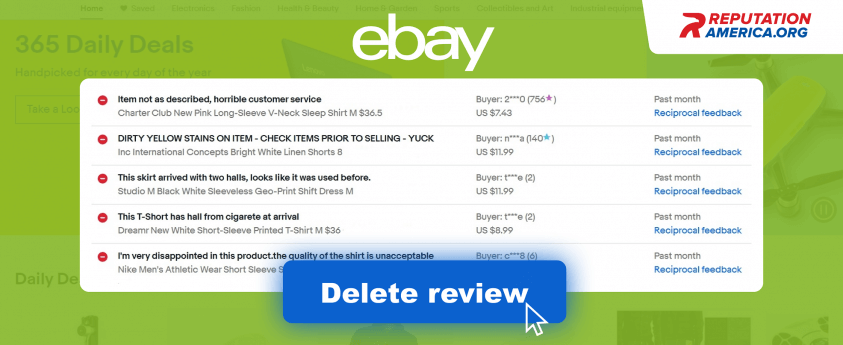 Let's take a look at how to delete a review on eBay.

Nowadays, everything is characterized by its digital presence. On eBay, a seller is characterized by feedback only. The feedback consists of reviews — positive, negative, or neutral. In fact, people comment on your professionalism in general. These reviews are the basis of your reputation on the Internet. You don't know how to remove feedback on eBay and whether it is possible? Here are some tips for you.
Tired of negative reviews on eBay?
It's free, confidential, and without obligation
I'm the buyer. Can I change or remove my feedback on eBay?
Yes, but only if the seller hasn't asked you to. This kind of request, bribery, or manipulation is prohibited under eBay policy. In this case, you will receive a message that "None of your Feedback is eligible for revision." You can only make your feedback more critical — from positive or neutral to negative.
How a buyer can change feedback on eBay:
Write a letter to the seller asking for permission to change your feedback. If you ask to upgrade your review, be sure that the seller will agree. You will have 10 days to change or remove your eBay negative feedback before the request period expires.
Next, you will receive an email requesting you to change your review. Click the Accept Request button.
Next, find a new feedback option, enter a review comment, and select a new rating for the seller's services.
I'm the seller. Can I delete negative feedback on eBay?
No. But you can ask the buyer to revise the feedback or request the support service to hide this review. If there is no other way, you can switch all your reviews to the private access mode, which means that you will be the only person who can see comments on your account. Before bringing yourself to do this, you should think everything over thoroughly: after you've done it, eBay will not allow you to publish new products.
The first step to solving the problem is to respond to criticism. React to feedback promptly. An evidence-based seller's comment is the best protection for your reputation. If you and the client have found a mutually beneficial solution, be sure to inform potential buyers about it. Your target audience must be sure that you will approach the problem with the utmost responsibility and understanding.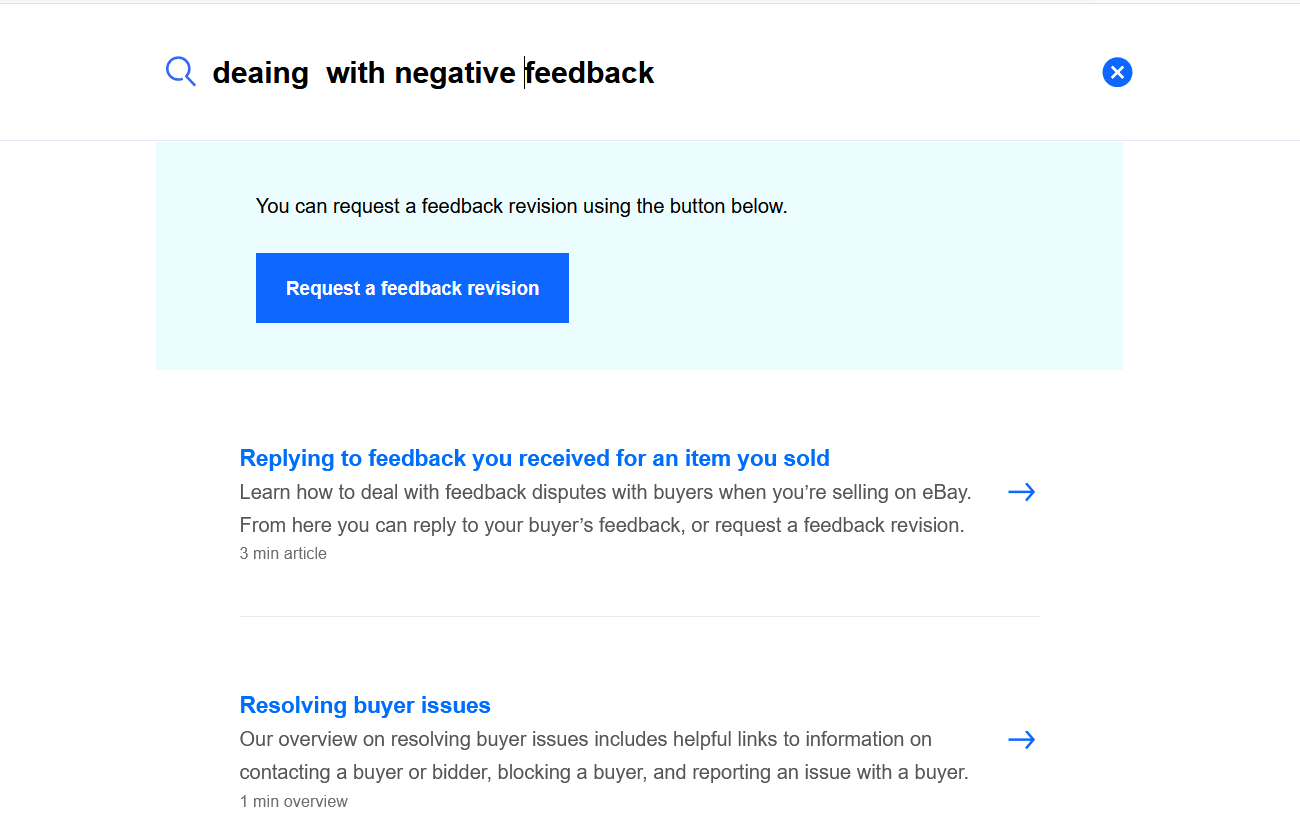 How to ask the customer to change their feedback:
Log in to your eBay account and follow the link.
Check the box next to the feedback you want to change and select or describe the reason.
What should the seller know?
It is only possible to request a feedback revision within 30 days after it was published.  And the buyer has only 10 days to change their opinion.
You can send only one request for each feedback. If the buyer ignores you, you cannot send another request.
It is allowed to request feedback revision only 5 times per year or 1 for every 1,000 feedback ratings. Therefore, use this privilege wisely.
What are other ways to delete a review on eBay?
Obscure negative comments with positive ones
New feedback will move the old criticism a few pages down, and soon they will be out of sight. Thus, the old comments will not be removed, but potential customers will be less likely to take them into consideration. This will change the percentage ratio of feedback and make it more beneficial for you.
Contact the support service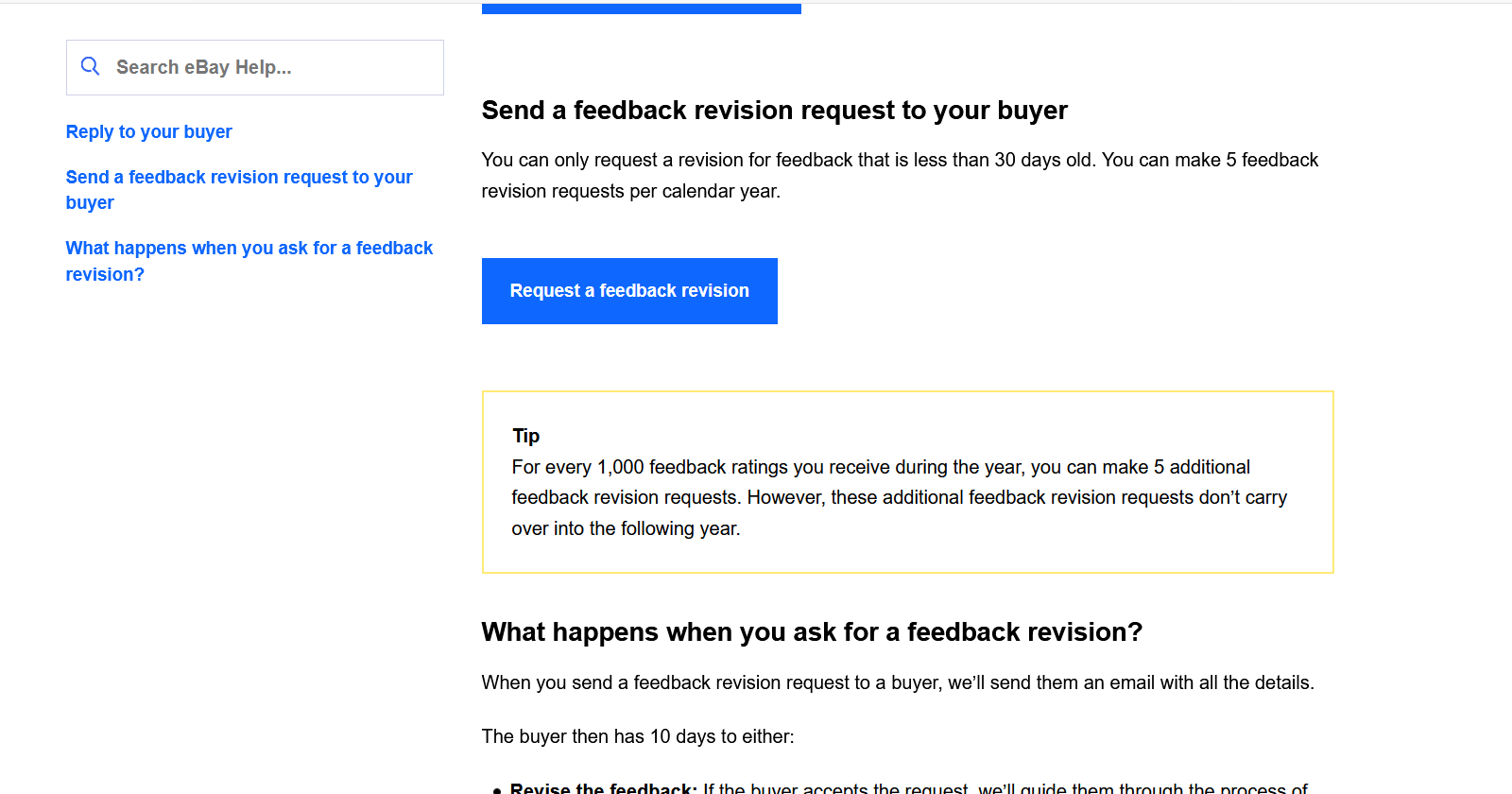 In what case can the support service change or remove feedback on eBay?
Any feedback containing contact data, irrelevant information about other sellers and products, or unrelated matters is subject to removal. Just like on other Internet platforms, political and religious discussions are prohibited here. Unseemly language, ads, and racist comments are banned. You can find more information about how to delete negative feedback on eBay by following this link.
Contact the Reputation America experts
We have tried to briefly tell you how to remove negative feedback on eBay, and that there is a solution to even the most unpleasant experience with dissatisfied customers. Nothing is impossible. However, sometimes the best way to deal with negative reviews is to upgrade and improve your service, to get positive feedback and warm words from grateful customers.
Don't have enough time and energy? Order the guaranteed eBay feedback removal. Our experts will gladly help to remove any feedback.
Still have questions?
It's free, confidential, and without obligation