How Do You Ask Customers To Remove Negative Reviews?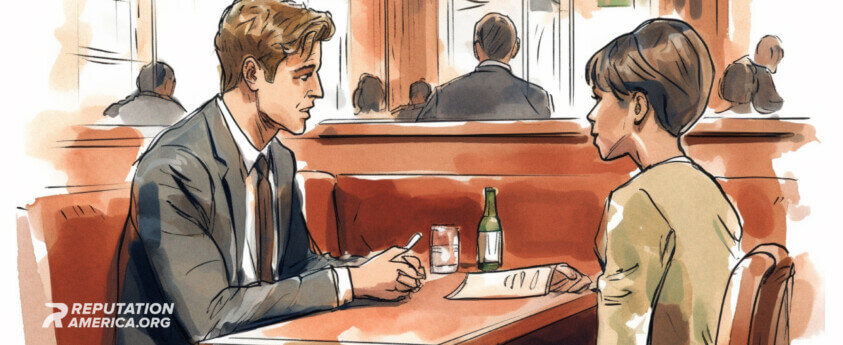 No one wants to see their business reputation sullied by negative reviews, but it will inevitably happen.
They can affect how potential customers perceive your company and may decrease sales. At Reputation America, we're passionate about helping businesses protect and restore their online reputation. We can help you remove negative reviews legally and professionally, improving your online presence.
Tips for Asking Customers to Remove Negative Reviews
Respond Immediately
There are two risks of letting a bad review sit for too long. The first is that the longer it stays, the more people will view it and see your business in a bad light, which could damage your reputation. The second risk is that the customer may become frustrated by your lack of response and leave even more negative reviews. Responding to reviews quickly and professionally shows that you care about your customers and take their concerns seriously. If you don't have the time to respond quickly, our team can handle the negotiation process as you focus on your other business aspects.
Remain Empathetic
If you want customers to remove negative reviews, remain calm and understanding when responding. Show the customer you understand their frustrations and validate their feelings. Express your desire to resolve the issue and offer a solution that will benefit both parties. This approach helps you create an open dialogue with the customer, allowing you to build a relationship and gain trust. They spent their money on your product or service, so try to make them feel valued. The customer may have had a poor experience, but they may still have an open mind to try again if you show that you're willing to make it right.
Be Persistent
Sometimes, customers may ignore your requests to discuss their complaints or take down their negative reviews. If this happens, don't give up. Repeat your message, reassure the customer that you are attempting to resolve the issue, and help them understand you're willing to take their feedback seriously. If one channel of communication fails, try another. Reputation America can also step in and help resolve issues between you and the client.
Determine the Customer's Desired Outcome
Appeasing a customer who left a negative review means understanding their desired outcome. Ask them what you can do to make the situation better. They may want a refund, an apology, a replacement product, or something else. After finding out what they want, work to meet their needs. If you can't meet their demands, try negotiating something both parties can agree on. You may then ask them to remove their review or edit it to something more positive. A win-win solution is always the best outcome.
Hire Reputation America to Remove Negative Reviews
At Reputation America, we understand how damaging negative reviews can be to your business and its reputation. Everyone deserves a second chance, and that's why we offer services to help businesses restore their online reputation. With our years of experience and knowledge in online reputation management, you can trust us to remove bad reviews quickly and effectively. Contact us today to discuss your needs.