Background Screening Companies As A Reputation-Building Tool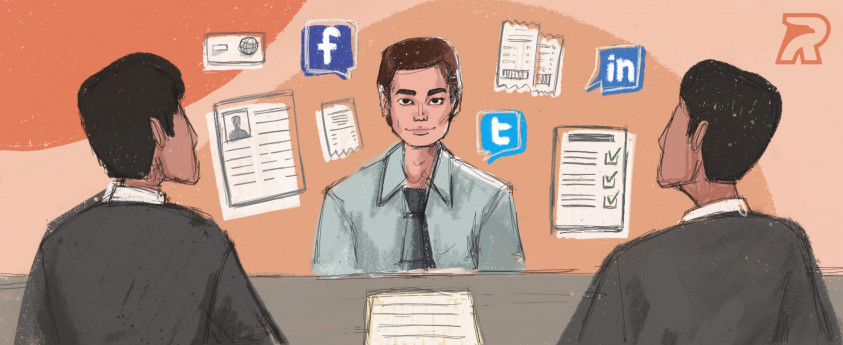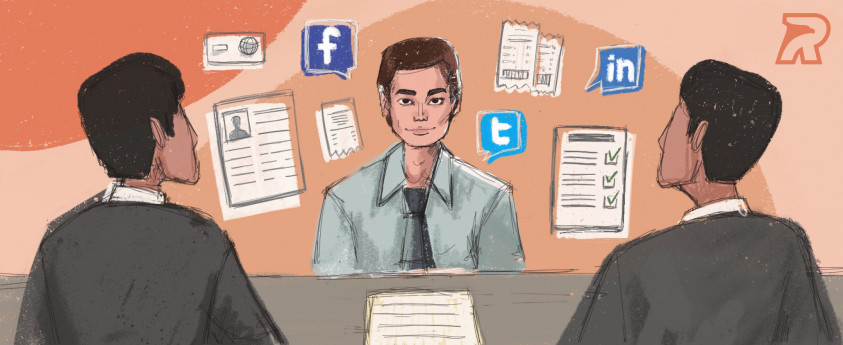 We live in an age when anyone can learn a lot of information about an individual or a brand just by researching them online.
If you want to be prepared for the potential questions, you need to have a clear understanding of your online presence before others do so. You don't necessarily have to do it yourself, though – with the rising demand for online background checks, many background screening companies started to appear on the market. These firms carry out thorough research and provide detailed reports on a specific person or company.
Submit a request to delete negative information
It's free, confidential, and without obligation
Why Carry Out Background Screening?
Anyone can need a background check. For instance, an entrepreneur may want to know more about a potential partner, a business may seek detailed information about a new top manager, or a large organization may check every new employee. Even employees themselves sometimes wish to find out how their online appearance looks to a potential employer to remove harmful data while there is still time.
Take a look at the statistics to realize the impact of background screening in the corporate world. According to HireRight's 2018 EMEA (Europe, Middle East, and Africa regions) benchmark report:
Over 53% of employers pointed out increased company safety due to background screening.
Over 89% of employers discovered non-credible information in the potential employees' CVs.
Over 75% of employers revealed concealed issues.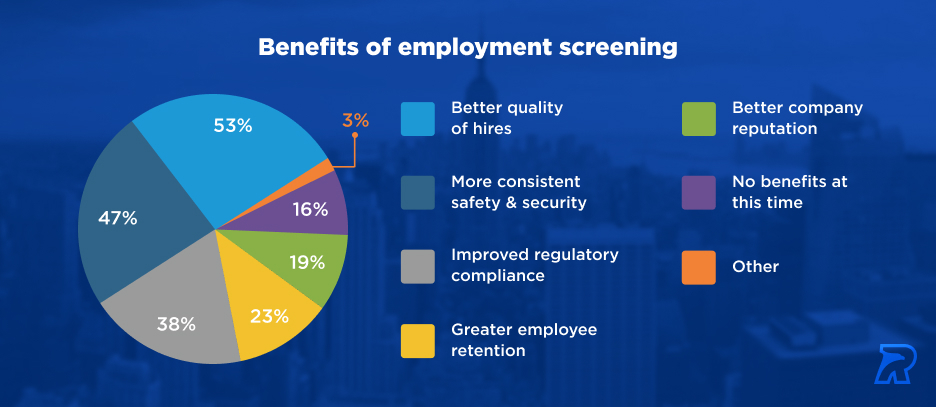 Either way, benefits from screening services are numerous. They save time, improve reputation, foster implementing safety measures, strengthen the company's security, and facilitate forming professional and highly qualified teams.
What Are Background Screening Companies?
Background screening companies offer professional services of providing verified information about an individual's or brand's online appearance.  The information is legally gathered from official public sources. The report may include:
Identification data
Details on credit score
History of employment
Proof of education
Criminal or civil records
Social Security number
Address
Expert license
Social media presence
Healthcare check
Drug tests
Military employment
Delegating the investigation to background screening companies doesn't only save a lot of time but also ensures the delivery of only verified and accurate data. All these are the result of deep expertise in sources and methods to request information, as well as the ability to uncover necessary data despite any complications.
Top Four Background and Credit Screening Companies
There are numerous companies on the market, and it is easy to get confused while picking the most suitable one. We've reviewed many different options and came up with a list of the top four best background screening companies.
Good Hire
One of the leading screening companies provides credit screening, pre-employment checks, and personal check-ups. Good Hire caters to companies of any size in various industries. The company has an FCRA-certified staff to process every request. Its services can be customized and are delivered at affordable fees. The company provides a comprehensive and convenient online portal to work with customers' requests.
Sterling
One more famous screening company, Sterling, offers full general, financial, and health reports along with special options for small companies that do not require a large number of checks. A service called SterlingNow is designed to provide customizable and quick check-ups. The platform is easy to work with and provides particular options upon request: fingerprinting, motor vehicle records, social media reports, etc.
Accurate Now
The company offers a wide variety of screening services – for example, credit, criminal, and health checks. Accurate Now caters to various companies of small and medium sizes. Affordable prices and a convenient platform are attractive for customers. Services are manageable, which is also an advantage.
Hire Right
It is a global background screening company with offices worldwide: the USA, Europe, Middle East, Asia, Africa, etc. Hire Right offers exhaustive background checks, including employment and credit screening. It also delivers global services, such as an option to check candidates from around the globe.
Make It on Your Own or Apply for Professional Help?
The above list of the best background screening companies includes options for all tastes and enables you to find the right one quickly and easily. However, in some cases, you might prefer to run the screening yourself.
In such a case, you can perform it with a full name of a person or a company brand request and evaluate the sentiment of online search results. Here is a brief step-by-step guide:
Define key requests and Google them in an incognito mode.
Pick out around ten results and calculate the numbers of positive, negative, and neutral links.
Assess the outcome: if positivity outweighs negativity, your online appearance is good; if, on the contrary, the number of negative results is significant, you need to consider improving your online reputation.
However, if you require advanced analysis, audit, and calculation of reputational losses, we are at your service. Our team of experts carries out a deep investigation and collects all data about you or your business available online.
Besides, we determine possible reasons that cause harmful data spread, professionally assess your reputation risks, and provide possible methods of countering informational threats. This helps you not only to easily and anonymously find business-harming data but also tackle future reputational risks.
How to Deal With Negative Impact
Let's say you ran a background screening, and the results were unfavorable. In this case, you might feel upset, disappointed, or frustrated. However, it is not irreparable. We can remove any harmful, outdated, or unwanted online information. We can help you legally delete or deindex any data without any consequences or litigation.
Still have questions?
It's free, confidential, and without obligation